Also named wear ceramic parts,wear rubber ceramic plate,wear resistant ceramic pads
Ceramic rubber composite pads&plate is use of rubber vulcanization process, to embed the wear-resistant ceramic vulcanized into rubber,stick it on the inner all of equipment with the adhesive paste. As customers' requirement,it also can be vulcanized together with steel plate,with bolts or not.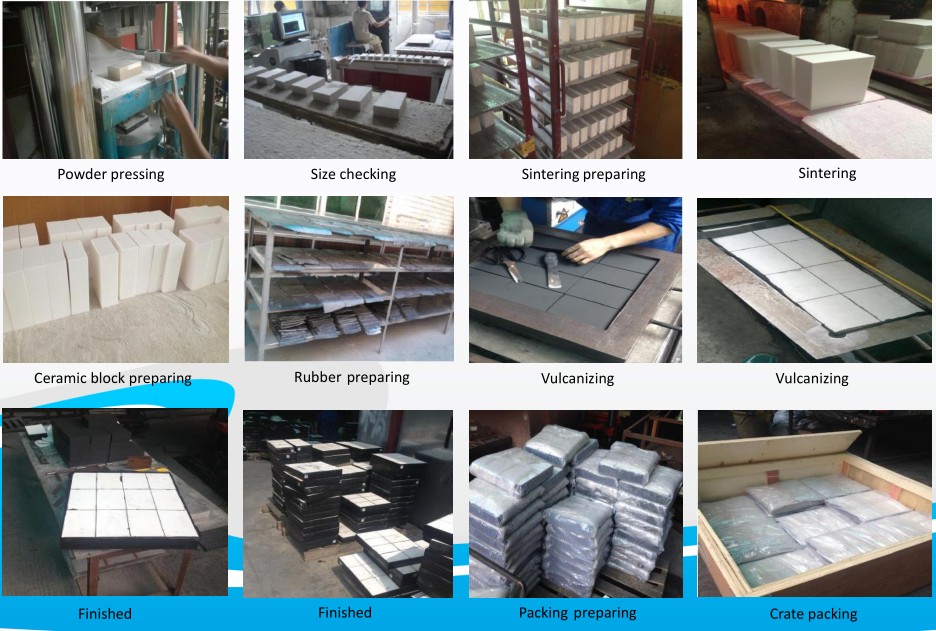 Features:
It combines wear-resistance of ceramic and impact-resistance of rubber,apply to conveying systems equipment work under normal temperature,and can bear some impact.
Applications:
Pads and plates have been designed primarily for the lining of high wear components in mining and mineral processing equipment including:
Pipes and tanks
Chutes 
Hoppers 
Launders 
Mill feed components